When you come from a city, you know where traditional food tastes best.
At Cooking the World, we believe there is a better way to do food tours. Our excursions are not only about trying the food – they are also about food history and people who make it. There are about feeling the atmosphere fo Frankfurt apple wine taverns and showing you our long dining traditions.
Everything started with the love for food
In 2013 Marta and Matthias met at ballroom dancing classes and discovered that they both have a bigger hobby than dancing – food. One year later they created a cooking blog where they have been publishing their favorite traditional recipes from around the world. Cooking and traveling have been a passion for both of them for decades. Marta has learned cooking from her grandma and mom. She wanted the traditional food that they cooked while she was growing up to have a part in her new home. Food was an essential part of her family's life, and the traditional dishes bring a lot of memories. 
Matthias has also been enjoying his time in the kitchen with his grandma since childhood. In high school, he had chosen cooking as a subject, where he learnt the basics. By the age of 16, he was already preparing festive meals for his family on holidays, and this tradition has been continued! It is undoubtedly that eating is Marta and Matthias' biggest hobby, which became a profession in 2018. 
After a long journey in Asia, numerous cooking classes and food tours, they have decided to show people food of Frankfurt. They want their tour participants to have the opportunity to get to know the culinary side of Frankfurt exactly as they know it. During 3,5 hours the tour participants get the chance to taste all Frankfurt specialities! 
From the start to the first food tour
Choice of the restaurants, food and drinks was effortless – we show the restaurants where your family has been eating for generations. But they still had to prepare the tour! In the first few months, they have leafed through numerous books, especially cookbooks, to put together the program for the tour participants. The material was written, checked, translated into English and rehearsed.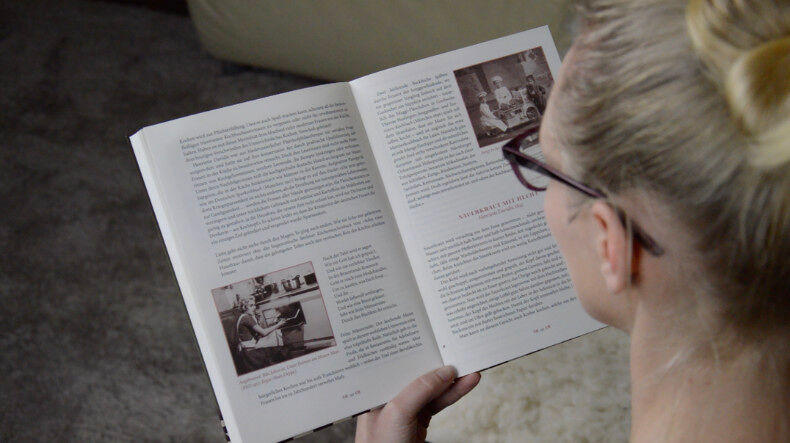 They were ready to give the first tour. But that was not so easy… 
The restaurant owners found the tour idea pretty bad and did want to cooperate which was a problem. Before the first tour, Marta had hidden extra cutlery and plastic plates in her bag to make sure the tour participants could share the dishes while eating. She did not know if the timetable will work and if the waiters would play along.
One year later the tours became a regularity. The restaurant owners still don't want to cooperate, but Marta and Matthias don't care. They love what they do, and the participants enjoy the excellent food, the unique atmosphere and the German culture. 
The reviews speak for themselves.